SINTRONES won the 5th Dun & Bradstreet SME Elite Award in 2018
01.12.2018
---
SINTRONES constantly strives for innovation and excellence, setting and pursuing forward-thinking goals. We are committed to enhancing operational efficiency and pushing technological development, particularly in intelligent transportation systems, to contribute significantly to modern society. We anticipate the future, ready to keep pace with the times and embrace various challenges and opportunities.
We are highly honored to have received the "Dun & Bradstreet SME Elite Award" in 2018. This annual award, hosted by Dun & Bradstreet, uses data analysis to select the top 1,000 export-competitive businesses from numerous small and medium-sized enterprises in Taiwan. We take great pride in standing out amidst such intense competition. Our entire team at SINTRONES is proud of our past achievements. However, we understand that this is only part of the journey. We will continue to work hard, hoping to contribute to society significantly. We look forward to the future of SINTRONES, believing it will be even broader and brighter.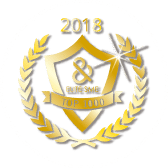 Since 2014, Dun & Bradstreet has used its advantage of mastering the world's largest business database for the first time to compare with the national SME export data, including financial pressure index, payment index, purchasing power index, export growth rate, export level, etc. From more than 1.3 million small and medium-sized enterprises in China, the TOP 1,000 enterprises with the most export competitiveness were selected, and it was found that the export value contributed by these 1,000 elite small and medium-sized enterprises accounted for 10% of Taiwan's total export value in 2013. one. It is also found that there are dozens of companies with less than 100 employees, but the total export value is more than 10 million US dollars, growing yearly. The outstanding and stable performance is even higher than that of large enterprises.
Therefore, to commend the TOP 1000 enterprises that lead Taiwan's export engine, encourage other small and medium-sized enterprises to learn from their talents, and respond to the government's promotion of Taiwan's trade and exports, American Dun & Bradstreet has specially planned to hold the "D&B SME Elite Award" "The award ceremony, combined with charitable activities, aims to encourage enterprises to not only win the market but also give back to the society and become sustainable enterprises. Because of this rare research report in 2014, the Dun & Bradstreet team decided to make persistent efforts and hold it every year.
In 2015, the Dun & Bradstreet team specially called on outstanding domestic service providers to form the "SME Export Value Network" alliance (Note), expecting to expand from enterprise certification, brand marketing, digital marketing, risk control, to trade finance, international logistics, B2B platform, export insurance, etc., to provide substantive assistance and consultation to small and medium-sized enterprises; in 2016, Dun & Bradstreet took "advancing the global supply chain" as its core value to help small and medium-sized enterprises out of the deadlock in the global export dilemma, and the industrial clusters of the upper, middle and lower reaches work together , industrial innovative thinking, breaking through the old operating framework; in 2017, the "Dun & Bradstreet SME Elite Award" was recognized by the government for the first time, supported by the Small and Medium Enterprise Division of the Ministry of Economic Affairs and the Foreign Trade Development Association of the Republic of China. Growth Business Opportunities] is the theme of the event, combined with suggestions from industry, government, and academia on growth business opportunities in Asia, hoping to bring new thinking and new practices to Taiwan's small and medium-sized enterprises.
2018 the 5th "D&B SME Elite Award" entered a new milestone. With the advancement of technology, we have seen how technology has disruptively changed our interaction with information and data. Big data and artificial intelligence are rapidly converging; cloud services have completely changed human life and work habits; data interconnection has become the key for enterprises to gain insight into opportunities. Therefore, in the face of the global wave of digital technology, the "D&B SME Elite Award" takes "Smart Generation, Innovating the Future" as the central axis, promotes the new generation of intelligent data (#NEXTGEN), and encourages SMEs to respond to the technological changes in the intelligent age early, Build a cross-industry and cross-regional global vision, and embrace this smart revolution head-on.